The Retail Makeup Fundamentals Workshop is a three day intensive course that has been designed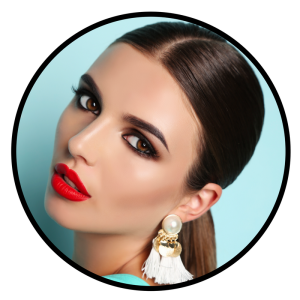 specifically for the spa and salon owner and their staff, to update and fine tune their makeup artistry skills and acquire retail selling techniques.
The key learning objectives covered in the Retail Makeup Fundamentals Workshop include:
Day 1 – The Fundamentals – products, theories and makeup techniques. Learn how to create the perfect complexion and select the best colour combinations for your client.
Day 2 – Transforming from day to night! Designing looks for all occasions.
Day 3 – How to educate your client – "the makeup lesson". What is service selling, upselling,
and link selling.
Cost
$695 pp
Duration
This course is run for 12 hours over three consecutive days (usually Sun, Mon, Tues).
Prerequisites
Please bring your own  professional brush set to use.  Alternatively an Essential Makeup Tools Kit is also available for purchase for $375 (valued at $750).
Upcoming Dates
December

2021

Mon
Tue
Wed
Thu
Fri
Sat
Sun