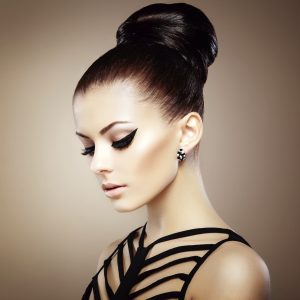 Today the role of a makeup artist is diverse with the expectation that you will know and have basic hair styling experience.  If you want to give yourself the edge in bridal, red carpet and editorial fields, you'll want to add GHD curling, straightening, blow waving, and upstyles to your skill set.
The SLA Academy has designed an intense two day workshop  that will introduce you to an array of different hair upstyling techniques which will add an additional revenue stream to your business!
The 2 day workshop includes the following techniques:
Braiding
Blow drying
Tonging
Curling
Straightening
Styles:
Chignon
Classic French Roll (with a contemporary edge)
Marcel Waves
Slick Pony Tail
Soft Bohemian Upstyle
Cost
$695
Duration
Held over two days, this course runs for 12 hours in total (from 9:30-4pm each day).
Prerequisites
Own basic equipment is required for this course, however a kit is available for purchase if required.  An equipment list is available for viewing.
No prior hair experience is required.
The SLA Academy will supply doll heads to practise on throughout the course. You can also bring a model with long hair to work on if you prefer.
Course Overview
The Creative Hair Up Styling Workshop  is designed for Makeup Artists wanting to add this technique and service to their repertoire. Learn quick and easy techniques, including what suits different head shapes and dress styles as well as trial tips & skills.
Masterclass option
A one-day masterclass has also been designed for those students who have mastered the techniques taught in the 2-day workshop and want to develop these skills even further.
Contact the SLA Academy for more information and to reserve you place today. Places are limited to 6 students per workshop.
Upcoming Dates
May

2022

Mon
Tue
Wed
Thu
Fri
Sat
Sun