The SLA Academy Sydney is a private college delivering training to aspiring makeup artists, individuals hungry for makeup and styling education and professionals looking to update and further their training.
WE ARE LOCATED AT: 1064 Victoria Rd, West Ryde NSW 2114
We provide professional two-day masterclasses, a full 9 month International Certificate Course (which covers all elements including Beauty, Fashion, Bridal, Photography, Film & TV, Theatre, Special FX and Body Painting), evening courses in SFX, Film & TV and Theatre and Stage Makeup and special makeup and styling courses for both business women and individuals looking to update their look and learn how to apply their own makeup. We also run a special course for 12-17year olds, Tweens, Teens and Self –Esteem in conjuction with a psychologist. This teaches life skills and assists with greater self-esteem as well as nutrition, skin care and age appropriate makeup. In January 2015 our first Summer School Program ran over 5 days teaching students (aged 16-25years) how to present yourself and an introduction to makeup artist! We have now refined the Teen Makeup & Image Boot Camp to run over 4 days in the holidays.
We deliver training to those wanting to gain industry relevant knowledge and expertise into the world of makeup and beauty. Our International Certificate prepares an artist to step into positions in television, film, fashion, bridal or sales.
The initial SLA Academy was created in Paris and in 2009 we launched the Academy in Sydney, Australia. We are the 3rd SLA Academy licensed in the world. When the founders of Encore Beauty Maureen Bartlett and Shannon Earls visited the Paris location, they were inspired to bring the SLA training philosophy back to Sydney. Other SLA Academies are found in Paris, France , Canada, Cyprus and Vilnius, Lithuania.
Who is SLA?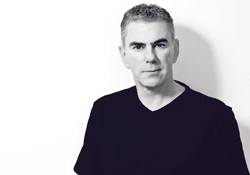 SLA is the culmination of 30 years of design and development by French creator and visionary, Serge Louis Alvarez. Monsieur Alvarez has been hailed by both professionals and consumers as "The Professor" of professional makeup. He is constantly innovating and advancing the world of makeup artistry from his ECOCERT certified laboratory and factory in Valence, in the beautiful south of France. He has won numerous awards including "Best new Innovative Product" at the Paris L'esthetique Show in 2005 and the "Micronisation Award" in 2013 and 2014. The professional and natural SLA collection is distributed to more than 320 beauty schools in France. 17,000 students work with SLA in France alone.
Our Trainers
We employ industry experts with the highest level of training and experience to teach our various courses. We also conduct special Makeup Artist Industry Events where we bring in specialists across different fields to run demonstrations and Q & A.