Dreaming of becoming a makeup artist?
Here is your opportunity to learn with the best using the best!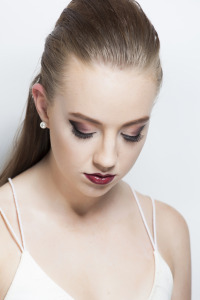 The SLA Academy is delighted to announce that they are now enrolling for the International Certificate makeup class for 2016!  We are very excited to announce the appointment of Rachel Dal Santo as Head Trainer, who has 30 years industry experience. Rachel was the Department Head of Makeup at Channel 7 for 10 years, having worked with them for 17 years in total.
If your daughter, son or you are dreaming about a professional career in makeup, you now have the opportunity to attend the SLA Academy conveniently located in Castle Hill, Sydney.
Created by the master of makeup, Serge Louis Alvarez, the SLA Academy are proud to promote the International Certificate Course, which runs from February 2nd 2016 for a full nine months. Similar to a diploma, this course covers all elements of makeup artistry and provides you with an internationally recognised certificate.  All classes are limited to 6 students, ensuring a quality training delivery.
The International Certificate course is comprised of five separate modules covering all aspects of professional makeup, from bridal, photography, period makeup, fashion and editorial, body painting and special effects for film and TV.  This is a very practical, hands on course which is perfect for anybody with a creative flair.  No previous experience in makeup is necessary.
At the end of every module (5 in total) a professional photo shoot is held for every student.  These images are used to create a professional portfolio for each student at the completion of the course.
Each student will complete 80 hours of supervised work experience throughout their course which is organised by the SLA Academy.  This work experience is varied and introduces the students to many different areas of the makeup industry.
In France 320 colleges choose to use the award-winning Serge Louis Alvarez (SLA Paris) products due to the exceptional quality and high pigmentation.
If you are interested in attending this exclusive course please contact the SLA Academy on 1300 770 428 or via info@slaacademy.com.au and an interview time will be booked in for you.
For more information on this course and its contents please follow this link:
https://slaacademy.com.au/sla-international-makeup/