9 Month Course
Beauty Makeup
Makeup for Bridal, Fashion & Advertising
Makeup for Film & TV
Makeup for Stage & Theatre
SFX Makeup
Face & Body Painting
NEW intake will commence 11th FEB 2019 – Enquire now! (Limited places available)
MODULE 1 & MODULE 2 is also available as a stand alone course – 'Beauty, Bridal and Editorial Course'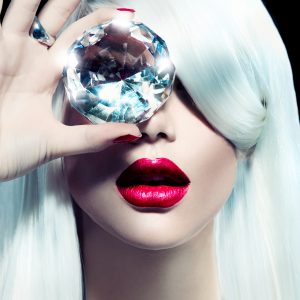 Payment plan options are available upon application – Phone 1300 770 428.
Only 6 places available!!
The SLA International Certificate teaches students everything they need to know to become a successful makeup artist and have a long and rewarding career in the industry. The International certificate covers everything from basic application and techniques right through to makeup for photography and includes the gory and increasingly popular world of special effects and prosthetic's.  Below is a more detailed outline of what our students learn.
Module 1
Making a Career in the Makeup Industry
Hygiene, Health & Grooming

Tools of Your Trade

Facial Analysis

Colour Theory & Schematics

Face Charting
Beauty Makeup
 

Introduction to Beauty

Skincare & Analysis

 

Preparation

Facial Dimensions

Correctional Makeup

Natural Makeup

Eye Makeup

Day Makeup

Evening Makeup

Trends and Fashion

Special Occasion Makeup

Photography and lighting

Photographic Makeup

Photo Shoot
Module 2
Bridal Makeup
Introduction

Core Products

False Lash Application

The Classic Bride 

The Modern Bride

Themed Weddings

Ethnic Weddings

Makeup for the Bridal Party

Makeup for Mature Skins

The Trial

Business and Marketing
Makeup for Fashion and Advertising
Introduction

Make-up preparation

 

Make-up application

The effects of photographic lighting on makeup

Makeup for Men

Makeup for advertising

Makeup for Fashion and Catwalk

Commercial make-up

Professional image
Module 3
Makeup for Film and Television
Studio TV lighting

Cinema lighting : studio and outside 

Historic make-up : Egyptian, Greek, Rome, the Middle Ages, the XVI century, the XVII century, the XVIII century, the XIX century et the XX century, and period makeup from 1920 to 1990.

Characters for Film

Makeup for Television

Airbrushing

Aging for Film & Television

Preparing budgets, rostering crews

Script reading
Module 4
Makeup for Theatre and Stage
Introduction

Make-up for the stage, ballet and opera.

Theatre lighting effects on the make-up

The expressions of the face: happiness , sadness, etc

Fantasy makeup: The ballerina, geisha, Opera, Pierrot Colombine, Cabaret…
Aging
Introduction

Aging for cinema with latex

Aging for the stage
Module 5
Special Effects
Introduction

Cut, burn, scar, broken nose, brow block, stitches

Tears and sweat

Bruising

Bullet holes and exit wounds

Prosthetics

Beards and stubble

Making and applying bald caps
Module 6
Face and Body Painting
Face painting

Body art and body painting

Applying and concealing tattoos
Makeup Composition
Designing and applying for a theme

Ethnic make-up
Cost
 $11,700 + Expert makeup kit
Payment plan options are available upon application.
Duration
660 hours over 9 months. Current study option is part time study; 3 days per week.
Prerequisites
Students are required to purchase a full professional kit at $1500 (This includes SLA product valued at $3000) and an additional SFX kit in Module 5 & 6 (approx $600).
Work Experience
All students will be required to participate in at least 80hrs of work experience roles throughout their course which will expose them to all areas of the industry.
A full portfolio (5 professional photo shoots + class shoots) is achieved throughout the course.
<iframe src="https://calendar.google.com/calendar/embed?src=vbdtdref8h18o3b23o4eltjf54%40group.calendar.google.com&ctz=Australia%2FSydney" style="border: 0″ width="800″ height="600″ frameborder="0″ scrolling="no"></iframe>
M
T
W
T
F
S
S

1

2

3

4

5

6

7

8

9

10

11

12

13

14

15

16

17

18

19

20

21

22

23

24

25

26

27

28

29

30