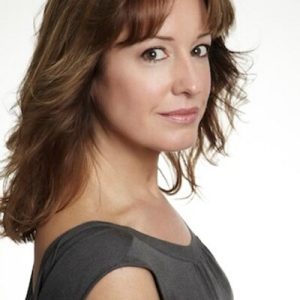 Leslie Graham has once again landed on our shores! Leslie is an award-winning international makeup artist and educator.  Trained under the famed makeup family, Westmore in Hollywood, Leslie has 20 years experience as a Professional Makeup Artist in film and television, and has enjoyed a
lucrative career in makeup artistry.
In 2006 Leslie was awarded Best Makeup in a Dramatic Series for "The Collector". Her recent credits include: Altered Carbon, Supergirl S2, Travellers (Netflix) and The Crossing, a new series for ABC America (due to air April 2), to name a few.
Leslie has worked in education, marketing and film and television for the past 10 years and is excited to be educating students to have a keen eye for detail, as well as tips and tricks for saving time with excellent results.  Her education is inspirational and engaging for all levels.
Join our very special Principles of Make Design and Bridal Advanced Courses with Leslie as shares her knowledge!
Check out The Crossing Trailer on Youtube here