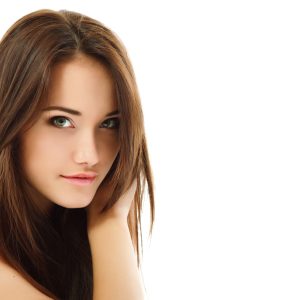 Tweens, Teens and Self-Esteem
This course has been developed for teenage girls aged between 12 to 17 years.  It is designed to teach confidence, raise self esteem and teach application of age appropriate makeup in a full day workshop. We also touch on basic skin care regimes and the importance of good nutrition.
Cost
$110 for one full day during the school holidays.
Duration
1 Day (6 hours + lunch break) 9:30am-4:30pm
Course Overview
These workshops are designed to educate and inspire teenagers by providing a fun and interactive environment conductive to learning. Each workshop is divided into two key parts; the first half of the day Laura, a qualified adolescent psychologist, will work together with teens and explore issues such as identity, how to use your individual strengths and goal setting for future success. A major focus for the morning workshop will be guidance on overcoming cyber bullying.
The second session of the day a SLA professional makeup trainer will guide students how to care for their skin and apply age appropriate makeup using current techniques and colours. The girls will have ample opportunity to experiment with various makeup styles and have a brilliant time!
The course equips girls with the tools to improve their confidence and achieve their dreams. Previous participants described the experience as:
"Very fun, the counsellor was so nice and I loved the makeup styling part of the day" (Ashley H).
"Will help now and in the future" (Alyssa G).
"I loved the makeup lesson and the makeup – SLA rocks!"(Chloe M).
"The workshop on being a teenager and self esteem was really good, we talked a lot, I learned a lot" (Alana B).
"It was a fun day and I learnt alot.  Everything was really cool!" (Kaitlyn S)
"The course was fun, we learnt alot and it was very benefial for us now and in the future.  I really enjoyed the day and time spent ensuring that we understood all the content and application of makeup. Thank you!!" (Tiarn G)
"It was all really good, fun and useful to me appreciating myself and others and getting use to applying makeup" (Natalia S)
"It was fun and interesting…loved it!" (Emma B)
"The trainers were thorough with their explanations and got everyone involved, lots of great quality products, I really enjoyed the course!" (Talia A)
Prerequisites
The SLA Academy supplies a workbook for each session, cold water, fresh fruit platter, and a 7 piece sable makeup brush set to use in session 2.  We ask that each  participant brings their own lunch or if the course is run on a business day lunch can be bought from the cafes close by.
Please wear comfortable, smart casual clothing and closed in shoes.
Upcoming Dates
M
T
W
T
F
S
S

1

2

3

4

5

6

7

8

9

10

11

12

13

14

15

16

17

18

19

20

21

22

23

24

25

26

27

28

29

30

31