LESLIE GRAHAM – SHORT COURSE TRAINER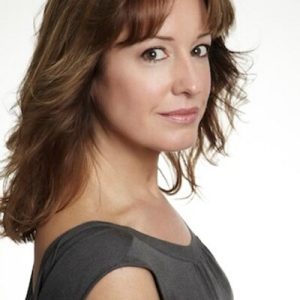 Leslie Graham has once again landed on our shores! Leslie is an award-winning international makeup artist and educator.  Trained under the famed makeup family, Westmore in Hollywood, Leslie has 20 years experience as a Professional Makeup Artist in film and television, and has enjoyed a
lucrative career in makeup artistry.
In 2006 Leslie was awarded Best Makeup in a Dramatic Series for "The Collector". Her recent credits include: Altered Carbon, Supergirl S2, Travellers (Netflix) and The Crossing, a new series for ABC America (due to air April 2), to name a few.
Leslie has worked in education, marketing and film and television for the past 10 years and is excited to be educating students to have a keen eye for detail, as well as tips and tricks for saving time with excellent results.  Her education is inspirational and engaging for all levels.
Join our very special Principles of Make Design and Bridal Advanced Courses with Leslie as shares her knowledge!

SHAE MACINTYRE – INTERNATIONAL CERTIFICATE TRAINER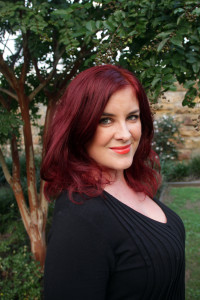 Shae Macintyre has developed her skills in the cosmetics industry for over 15 years. Shae has worked her way up the ranks of the industry, starting as a cosmetic consultant during university, and then on to a state makeup artist role for Lancome. She has held positions in both skin care and makeup as promotions coordinator and BDM and currently, holds a national makeup artist trainer role with SLA Paris.  Shae has worked on fashion and editorial shoots for Mercedes Benz, Professional Beauty, Ixiah along with many others whilst in her role with SLA Paris (Australia). Pursuing her love of training Shae teaches modules 1-3 of the International Certificate Course, the Principles of Makeup Design Course, and Advanced Bridal Course at the SLA Academy and is one of the Encore Beauty skin care trainers.
RACHEL HAYES – TEEN COURSE TRAINER
Rachel Hayes is a primary school teacher, blogger and professional makeup artist with a complete love of makeup and all things beauty. Having completed and excelled in the SLA International Certificate Course, at the SLA Academy, Rachel is our # 1 trainer for our Tweens, Teens & Self-Esteem and 2-day Teen Makeup Workshop.  Rachel is a naturally gifted teacher who loves sharing her knowledge and is equally passionate about helping young women feel amazing about themselves.