SHAE MACINTYRE – HEAD TRAINER
Shae Macintyre has developed her skills in the cosmetics industry for over 15 years. Shae has worked her way up the ranks of the industry, starting as a cosmetic consultant during university, and then on to a state makeup artist role for Lancome. She has held positions in both skin care and makeup as promotio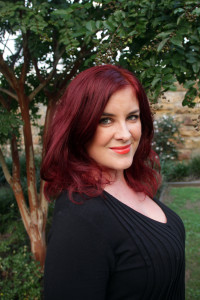 ns coordinator and BDM and currently, holds a national makeup artist trainer role with SLA Paris.  Shae has worked on fashion and editorial shoots for Mercedes Benz, Professional Beauty, Ixiah along with many others whilst in her role with SLA Paris (Australia). Pursuing her love of training Shae teaches modules 1-3 of the International Certificate Course, the Principles of Makeup Design Course, and Advanced Bridal Course at the SLA Academy and is one of the Encore Beauty skin care trainers.
RACHEL HAYES – TEEN COURSE TRAINER
Rachel Hayes is a primary school teacher, blogger and professional makeup artist with a complete love of makeup and all things beauty. Having completed and excelled in the SLA International Certificate Course, at the SLA Academy, Rachel is our # 1 trainer for our Tweens, Teens & Self-Esteem and 2-day Teen Makeup Workshop.  Rachel is a naturally gifted teacher who loves sharing her knowledge and is equally passionate about helping young women feel amazing about themselves.