CRISTINA CAMPOY
Cristina was born, and grew up in Barcelona, Spain. Since the age of 5 she knew being in the beauty industry was her calling, and nothing could prevent her from becoming a successful stylist and makeup artist.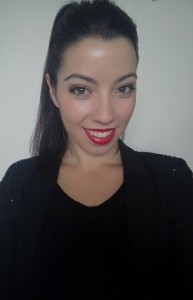 Cristina has worked as a freelance make-up artist in the Film, Television, Bridal, Photography and Media Industries. Her work with brands like Mac, Benefit, Calvin Klein Color, Benefit and Sephora has allowed her to travel and work extensively throughout Europe and Australia. Cristina has over 12 years experience as a makeup artist and trainer after graduating from the Stick
Art Studio School (Barcelona), where she initially gained over 1,000 hours of experience in beauty makeup, fantasy, SFX, body painting and characterization makeup.
An important part of Cristina's current commitment to the industry is as a Make-up Educator, passing on her passion for her craft, experience and technical knowledge to the next generation of make-up artists. After teaching in Barcelona for a number of years at the People Makeup School, Cristina is loving her time educating and guiding our students in Australia!
RENAE MICHEL 
Originally from Queensland, Renae has grown and developed her skills as a name within Sydney's fashion and bridal industry. She has an impeccable reputation for her attention to detail and undeniable high quality of work.
Renae says "I love what I do and am passionate about people and makeup. Makeup artistry is an exciting career path and could lead you to all sorts of places. I want my students to gain all the confidence and experience they need to make it as a creative professional."
Renae has worked doing hair and makeup on a number of editorial shoots, advertising and fashion campaigns, music videos and TV commercials. She is both creative and directional in her approach, working with her clients to deliver the highest quality of work.
Some of Renae's work includes published articles with Yours Magazine, Woman's Day, Hope St Magazine, Ouch Magazine, NOU Magazine, The Queensland Brides Diary, C-Heads Magazine, Style Creeper, and Fashion Weekly Magazine.  Renae has been the hair & makeup artist on look books and online stores such as White Runway, Jamie Fame, Denim Co and Shop Fashion Avenue, Music Videos for Ball Park Music, and Film & Commercial work for Powerade, Cartelux Films, Green Light Media and Silver Screen Pictures.
SHAE MACINTYRE
Shae Macintyre has developed her skills in the cosmetics industry for over 15 years. Shae has worked her way up the ranks of the industry, starting as a cosmetic consultant during university, and then on to a state makeup artist role for Lancome. She has held positions in both skin care and makeup as promotio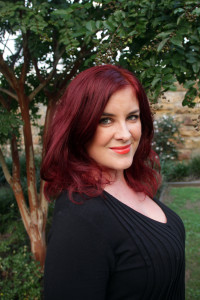 ns coordinator and BDM and currently, holds a national makeup artist role with SLA Paris.  Shae has worked on fashion and editorial shoots for Mercedes Benz, Professional Beauty, Ixiah along with many others whilst in her role with SLA Paris (Australia). Pursuing her love of training Shae also teaches the Principles of Makeup Design Course at the SLA Academy and is one of the Encore Beauty trainers of elite Spanish skin care brand MASSADA.